"Verily, the support of Allah is near!"
— Surah al-Baqarah (Holy Qur'an, 2:214)
Be well and be in gratitude. Be a pillar of peace, light and divine strength in your home. The divine support of Allah Almighty is here, and with His divine will and love, amazing things are going to happen.
Ihsan Alexander Wishes for 2017
Dear Readers,
Wishing everyone a very peaceful 2017, filled with shifa and good health. We've had a great year and I want to take this opportunity to say a big thank you for all your help support and kindness. Words fail me when I attempt to express my gratitude for the many blessings I have received through all of you. 
Thank you to all the media from BBC to BuzzFeed to many more and all Eating Disorder Support Organizations for their help, support and guidance. Thank You to Exeter Mosque for their Ramadan advice.
Life is precious and gets more and more amazing everyday as my heart opens up more and more to it! All of you are a blessing! The world is our oyster. This blog wouldn't be here if it wasn't for all your support.
Thank you for helping me remember who I am and what I am here for and inspiring me to do the same for others though this blog.
2016 has come to a close and we look forward to 2017, we've been thinking of inspirational recovery programs/books/healing methods that will carry us all the way through 2017. Whether you've decided to start the new year off with some resolutions or if you are just taking it one day at a time, we have put together so much information on this blog to encourage and motivate you in your recovery. Please do take time out to read many of our inspiring posts from spiritual healing to neuroplasticity to 12 Islamic Steps to Healing to alternative medicine to alternative therapies and much more. There are over 400 posts on this blog and it's is our belief, you'll find something to help you in your journey to recovery and healing.
This year UCL's medical Islamic Society, RUMS ISoc, hs invited us to their annual conference. This is one of their flagship events that aims to address taboo issues within our community under the light of current medicine and Islam. Last year their 'Silence Begets Silence' conference was hugely successful, attracting a large and diverse audience around the topic of mental health.
This year will be their 3rd time running the event with the focus of  talks being Stigma. The topics that will revolve around this theme are Black magic, Addictions and Eating Disorders. Each topic will be discussed as a panel, with speakers from various backgrounds, followed by a question and answer section. Thank you so much to Hassaanah from Islam Channel for representing 'War against Eating Disorders' at this flagship event. Together we can shatter the stigma around mental illnesses InshAllah.
Recovery is a definite possibility.
 Take a brief moment and envision a new possibility for yourself and life free from the Demon of Eating Disorder.

KNOW that it's possible. All it takes is BELIEF and ACTION, and the generous support and will of Allah Almighty.
Ihsan Alexander
Meanwhile Please find some Home Treatment Programs for 2017 and some Self-Help Books.
Home Treatment Programs 2017

Bulimia Home Treatment Program 2017

"It's around this time that people start to reflect on the
year that has been and what is to come in 2017!

For many of you whom I have worked with, 2016 has been a year of breakthroughs and lasting freedom from eating disorders.Many of your are beginning to realise you can fully recover from your eating disorder. As in 100% full recovery. Food can become just food.

But maybe that is not the case for you? Maybe you
feel your eating disorder stopped you from living 2016 to
its fullest?

If that is the case, I believe taking decisive action
to resolve your eating disorder is the very best use of your time and energy.

No matter how long you have suffered with your eating disorder, you can recover and with that recovery comes a deeper quality of life.

I have seen so many people in our community who have suffered with ED for 30+ years, have a complete recovery.

How did they do it? They decided that enough was enough and they committed to a new way of doing things. I believe HealED is the best method for self help recovery from eating disorders bar none.

Our biggest hit this year (beside the Bulimia Help Method book of course) has been our 'Home Treatment Program'.

It is a step-by-step immersion program designed to guide you by the hand towards a full recovery from bulimia and binge eating through powerful audios and video. It's all about effective strategies that work for recovery. No nonsense and no waffle. It covers everything from overcoming binge urges and meal planning, to stopping purging, and regaining a normal relationship with food.

This is wonderful way to start 2017. It sets you up from day 1 to have a year of freedom.

Here are some things people are saying about
the Home Treatment Program:

"I have been in therapy for 7 years and honestly I didn't find any of it helpful. I had myself convince I was a lost cause and that my mental disorder would continue to control my life.But the information and methods in this program have changed my whole understanding of bulimia, its giving me so much hope and motivation, I just can't put it into words."

– Becky

"I have suffered from bulimia for 22 years, I'm 38 years old. I went through the program in one night and I felt like someone had seen into my soul. I am now right at the start of my recovery but I truly believe I can do it, thanks to this program. If you think it's hopeless, that you will never be free, just given up a few hours of your time and maybe change your life. And good luck xxx"
– Sarah
I hope you take advantage of this special New Year's offer for
Home treatment Program.
Ali
Get Access To Full the HealED Coaching Program for Free. Click Here
Are you making New Years resolutions this year?   Lots of us intend to start making changes, such as losing weight or going to the gym more often.
We also set intentions to stop behaviors such as bingeing or making unhealthy food choices.
Somewhere along the line our resolve fizzles and, boom – we're back to where we started.  If this sounds familiar, here are some tips to make 2017 different:
#2 – Stop Trying So Hard.
Resolutions are often phrased in terms of "trying" to make changes.  I'm going to try to lose weight.  I'm going to try to be healthier.
Keep in mind there is no trying; there is either doing or not doing (thank you, Yoda!).
If you're trying (and failing) at your attempts to change, there is always a reason.  Here are a few common fears that are associated with trying and failing:
Fear Of Disappointment: You imagine that by changing your body, you will change your life. But, what if it doesn't?  What if everything in your life stays exactly the same?  Maybe that's too much to risk, so you never allow yourself to get to the point where you will be disappointed.
Fear Of Objectification: You have negative associations to intimacy or fear being seen as a "thing" instead of a person.  This is so scary that you never allow yourself to feel good about your body.
Instead of trying to lose weight, examine the underlying conflicts that prevent you from taking the best possible care of your body.
#2 – Make A Different Kind of Resolution
New Years Resolutions are often only about behaviors.   I suggest we make resolutions to shift our relationship to ourselves and change our attitudes.
Resolve to be kinder to yourself
Resolve to listen to your inner voice
Resolve to prioritize your needs and wants
Resolve to be curious, instead of critical
Resolve to stop the negative self-talk and start being supportive of yourself.   Make a list of the ways you wish other people would be towards you, such as responsive, open, supportive, and kind.  Then, be that way towards yourself.  Here's a handy little reminder for you to download and/or memorize: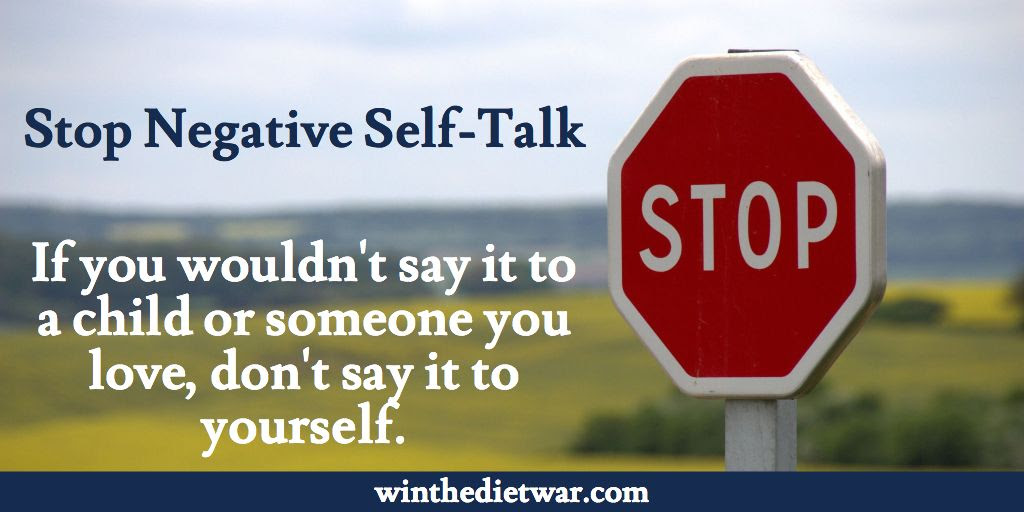 Here's to a happy, healthy and enjoyable New Year!!
Hugs,
Dr. Nina
7 Keys To BREAK FREE From Binge Eating?   Dr Nina created this $7 mini-program for those of you who crave freedom from food obsession but are not ready for my more intense 30 day program.
2017 Goal Setting Workshop by Brilliant Lauren
and Healing Home Course with Support
Workshop Details
MONDAY JANUARY 2nd at 3pm PST

/

6pm EST

!!!
SUPER EXCITED about this workshop and sharing this information with you– so mark your calendar for

Monday, January 2

, bring your pen and journal and get ready for some Powerful and Intentional Goal Setting for 2017!!!
In the meantime, feel free to get started journaling on these questions:
~What were the highlights of 2016 for me?
~What were my biggest lessons?  
~In what ways did I grow this year?
~What am I most proud of myself for?
The New Year is approaching fast, and so many people around this time of year are thinking about 2017, setting their New Years Resolutions.  I don't know about you, but for me I used to set the biggest loftiest goals for myself, only to fail and fall flat on my face only a few weeks after the new year.
Are you sick and tired of telling yourself, THIS WILL BE THE YEAR that I let go of my eating disorder?
Are you so frustrated with yourself that you make these elaborate PLANS and SAY you're going to do something and then you DON'T?
I know I used to be really really good at this.  I would set these rigid goals and plans around my life and my recovery and it was so freaking UNREALISTIC and even though I had good intentions, there was NO WAY I was going to be able to do it.  On the other hand, NOT setting goals or setting smaller goals really didn't work for me either, obviously.
The biggest thing that I got out of the whole experience of BAD GOAL SETTING was BROKEN TRUST with myself.  If I couldn't do what I said I was going to do, then WHAT THE FUCK was wrong with me?
I wanted SO DESPERATELY to achieve my goals.  Not only with my eating disorder, but in my life.  I had such a burning desire and a knowing deep within that I was BORN FOR MORE.
That I had a greater purpose and that IF ONLY I could figure this thing out, I could go after my DREAMS, transform my life and change the world through my impact.
So what is the solution?  I began to ask myself, in what way can I set goals for myself that are REALISTIC, VALUE and PURPOSE-DRIVEN and also FUN and FEEL GOOD to accomplish?  How could I set goals that I would actually *WANT* to follow through on?
The *KEY* for me was learning these secrets around setting specific intentions and goals that SUPPORTED my growth, that UPLIFTED my mindset, and MOTIVATED me to TAKE ACTION towards them.  
This is EXACTLY what I will be covering in this FREE WORKSHOP
2017 INTENTION + GOAL SETTING WORKSHOP
This is hands down, by FAR, the ONE THING that has made the BIGGEST DIFFERENCE for me in my life and my recovery over the last 6 years.
THIS is the reason why I recovered from my eating disorder.
THIS is the reason why I have continuously keep up-leveling my life and have moved to two different states in the past 5 years.
THIS is the reason why I continue to grow my business to impacting growing numbers of thousands and thousands of people all over the world.
THIS is how I have created my support network of coaches, healers, teachers and community of conscious loving people into my life.
THIS is how I've created MAGIC and literally MIRACLES in my life over and over and over again these past 6 years.
THIS is why you have to be on this workshop

tomorrow

because I'm going to give you this exact formula in my free workshop!!!
We will go over:
Exactly WHY Intention and Goal Setting on a yearly basis is uber important
WHAT you need to be focusing on 
HOW TO set your vision, goals and intentions for next year — we will be doing this RIGHT on the call

tomorrow

, so make sure to bring a pen and a journal to do this LIVE with me!!
What to include, what's important, and what NOT to do
The process of Manifesting and how to accomplish ALL your goals next year!!
Join me LIVE

MONDAY January 2

 
Here are the call access details:
Some Recovery Books
The Brain over Binge Recovery Guide: A Simple and Personalized Plan for Ending Bulimia and Binge Eating Disorder Paperback – January 11, 2016. Click Here to Purchase your Copy.

8 Keys to Recovery from an Eating Disorder: Effective Strategies from Therapeutic Practice and Personal Experience (8 Keys to Mental Health) Paperback – November 7, 2011
Highly Recommended.
The Islamic Meditation Program is my premier training program. Join the thousands throughout the world who have taken advantage of this evolutionary online learning system to rediscover the depth, power and beauty of Islamic Spirituality.